India
Singles screens seek a final release
Pune single-screen theater owners feel stuck with an outdated business.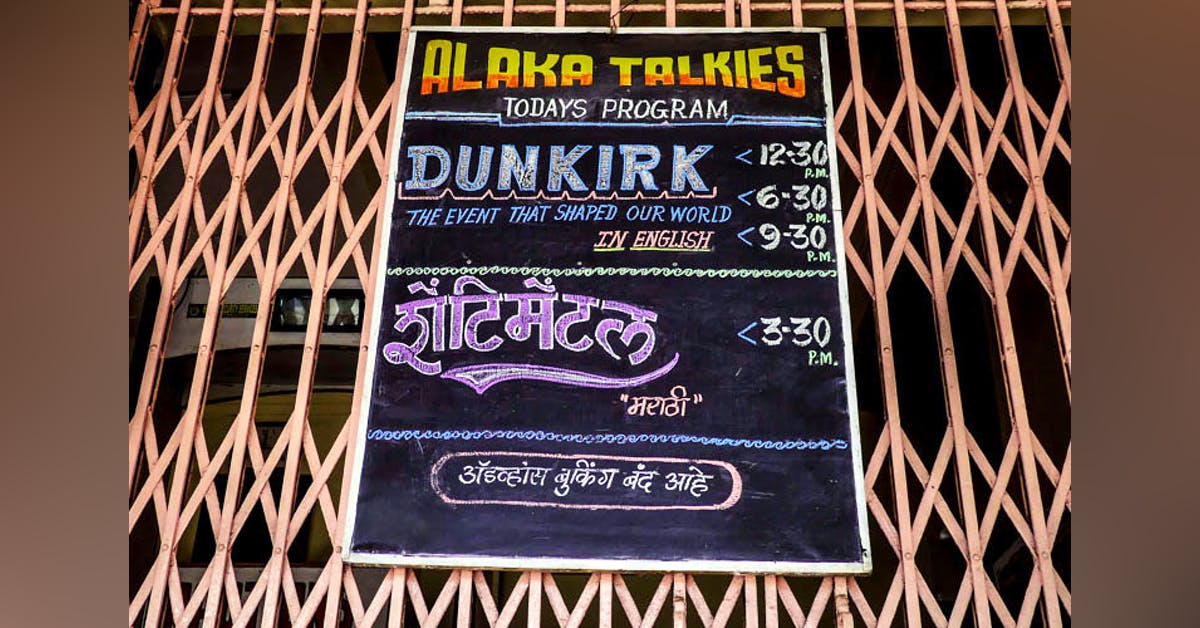 - Jayali Wavhal
According to the Maharashtra Regional and Town Planning Act of 1966, single screen cinemas in the state cannot be shut down or used for any other commercial purposes; this has left the owners stranded and seeking help from Ministry of Information and Broadcasting in hopes of getting the act amended in their favour.
In a press conference held on Sunday, Deepak Kudale, President of Cinema Owners and Exhibitors Association of India stated, "We want the Centre to recommend the Maharashtra government to frame and enforce a rule that lets single screen theatres to be converted into another business or be discontinued. The current act is an infringement of our rights." The COEAI was supposed to present their demands to Union Minister of Information and Broadcasting Prakash Javadekar, however the minister left urgently for New Delhi prior to the meeting.
There are 24 single screen theatres in Pune and more than 600 such in the entire state which have been majorly monopolised by large multiplexes. Basic facilities like clean washrooms, proper chairs, electricity, drinking water, good sound quality, etc. are compromised leading to poor customer service and lower sales.
Most of these cinemas price their ticket between Rs.40 to Rs.120 as cheaper shows remain the only source to attract more customers. Nikhil Taware, a student of Garware College says, "We plan for films almost weekly, and multiplexes are a bit expensive with the ticket and food prices. So, we prefer theatres like Neelayam Talkies in Sadashiv Peth. They do lack few amenities, but at least it's affordable for us students."
Though viewers at Apollo Talkies enjoy the low-ticket prices, they say that cheap tickets attract a cheaper crowd who will start dancing on the aisle when a song comes on or who will make it very uncomfortable for any woman to watch films here.
Pramod Mitale, 60, watched a movie at Vijay Talkies in Pune recently and did not have a good experience. "The seats are quite small, and the fans do not serve their purpose either. It seemed that the screening areas are cleaned only once throughout the day instead of cleaning them after every show. Moreover, to accommodate more customers, plastic chairs have been placed at the end thus making the hall more crowded", he said. He further added that he didn't have any doubt that the place was infested by roaches owing to the apathy of management.
With the tickets priced at cheap rates, single screens also don't earn too well as most of the income is used up in form of entertainment tax, show tax, worker wages, electricity bills and theatre maintenance. Since a few years ago, theatre owners are also required to pay a separate advertisement tax for displaying hoardings and movie posters as they come under commercial and influence purpose.
A peon working at Alka Talkies, who did not wish to be named says that their wages are only enough to get by on a daily basis. "I work multiple jobs as the salary here isn't adequate. We have requested them repeatedly to increase the salary, but to no avail. Some of the employees have even resorted to not working properly – they will miss their shifts or do half of the work." He also added that out of all his jobs, this was the one paying him with the least salary.
Deepak Kudale also stated in the press conference that sales in single screen cinemas have dropped owing to weak implementation of piracy laws. He pointed out that films are available on the internet the same day they are released, thus people choosing not to watch films in cinema halls; which is why anti-piracy laws need to be tightened, he said. People on internet portals have repeatedly pointed out that they would prefer watching a low-quality print of the movie on their phones rather than spending any money to go to movie theatres.
The COEAI have been demanding freedom to discontinue single screens or convert them into other businesses for several years now. More than 600 single screen theatres across the state had gone on strike for one week in 2011, but no evident favourable amendments were made to the Maharashtra Regional and Town Planning Act of 1966.
Deepak Kudale and other officials have maintained their statements throughout that single screens are not economically viable anymore owing to tax impositions and rising competition. The COEAI is expected to meet Prakash Javadekar within the next two weeks to present their demands and hope for a favourable change.
Jayali is an intern with Indie Journal.