Quick Reads
News Dabba 9 June: 5 stories across the web for a balanced news diet
Here are the daily updates that the internet is talking about through various news websites.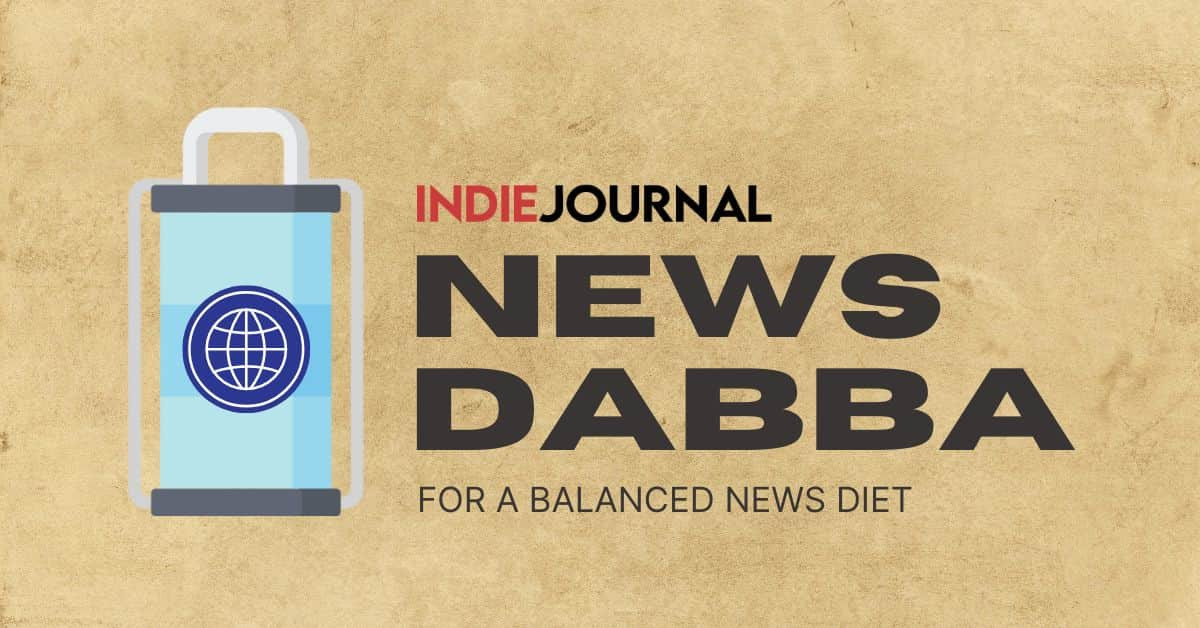 Anushka Vani brings you the daily updates that the internet is talking about through various news websites. Here's a glance through some of the National and International news updates, from Delhi police booking leaders for spreading hate and hurting religious sentiments, to Maharashtra Court deciding on one day bail for jailed MLAs, US Houses discussing gun reforms, La Luz Del Mundo megachurch leader jailed for child sex abuse, to US president Joe Biden's pledge of economic help to its poorer southern neighbours.
AIMIM Chief Owaisi, Yati Narsinghanand booked by Delhi Police, Indian Express reports
Indian Express reports that the Delhi Police on Thursday said that All India Majlis-e-Ittehadul Muslimeen (AIMIM) Chief Asaduddin Owaisi and controversial priest Yati Narsinghanand are named in one of the two first information reports (FIR) registered by its special cell for allegedly spreading hate and hurting religious sentiments. According to the report, both Owaisi and Yati Narsinghanand are said to have made inflammatory remarks on social media. Read the full report on IE.
Hindustan Times report on Mumbai court rejecting pleas jailed MLAs for one-day Bail
Hindustan Times today's report is in continuation to the plea request of Anil Deshmukh and Nawab Malik, who have been jailed in connection with corruption and money laundering cases. As the Rajya Sabha elections approach, the ministers had pleaded for a one-day bail to cast their votes, but according to the report, the Enforcement Directorate (ED) opposed the bail pleas of both the NCP leaders saying that prisoners don't have voting rights under the Representation of the People Act. Read the full report on HT.
House passes sweeping gun reform package as Senate talks continue, ABC news
The Mass shooting trail that has followed the Texas elementary school shooting has challenged the lawmakers on Capitol Hill to reach a deal on gun reform negotiation, reports ABC news. Senate negotiators continue talks at the House. Largely called the "Protect our Kids Act", the reform which would raise the age limit for purchasing semi-automatic rifles from the age of 18 to 21, with a ban on high-capacity magazines, creating firearm safe storage requirements and tighten the regulation of bump stocks and "ghost guns", says the report. Read the full report on ABC news.
Sri Lanka hit by power cuts, Reuters report
Reuters report today stated that swathes of Sri Lanka were hit by electricity cuts on Thursday after a power sector union went on strike. They opposed new government regulations, compounding hardships as the country tackles a crippling economic crisis. About 900 out of around 1,100 engineers of the state-run Ceylon Electricity Board (CEB), Sri Lanka's main power company, went on strike at midnight, stalling operations at eight hydropower plants that generate around 1,000 MW of electricity. Kanchana Wijesekera, Sri Lanka's power minister, said he was open to make changes to the legislation that is due to be presented to parliament, adding that consumers had the right to cheap and uninterrupted electricity supply, the report adds. Read the full report on Reuters.
Al Jazeera reports, US president Joe Biden pledges economic help at the Americas Summit
US president Joe Biden unveiled Latin America's economic plan, Al Jazeera reports. In this plan, he promises 'ambitious actions' that he delivered at a regional summit. Here he announced a new economic partnership with Latin America and the Caribbean aimed at countering China's growing influence. The summit was hosted in Los Angeles on Wednesday, where Biden sought to assure the assembled leaders about his administration's commitment to the region despite nagging concerns that the US is trying to dictate to its poorer southern neighbours. Read the full report on Al Jazeera.