India
Jailed activists join farmers protests, symbolic hunger strike in solidarity
The activists have criticised the Central Government for bringing in the farm laws.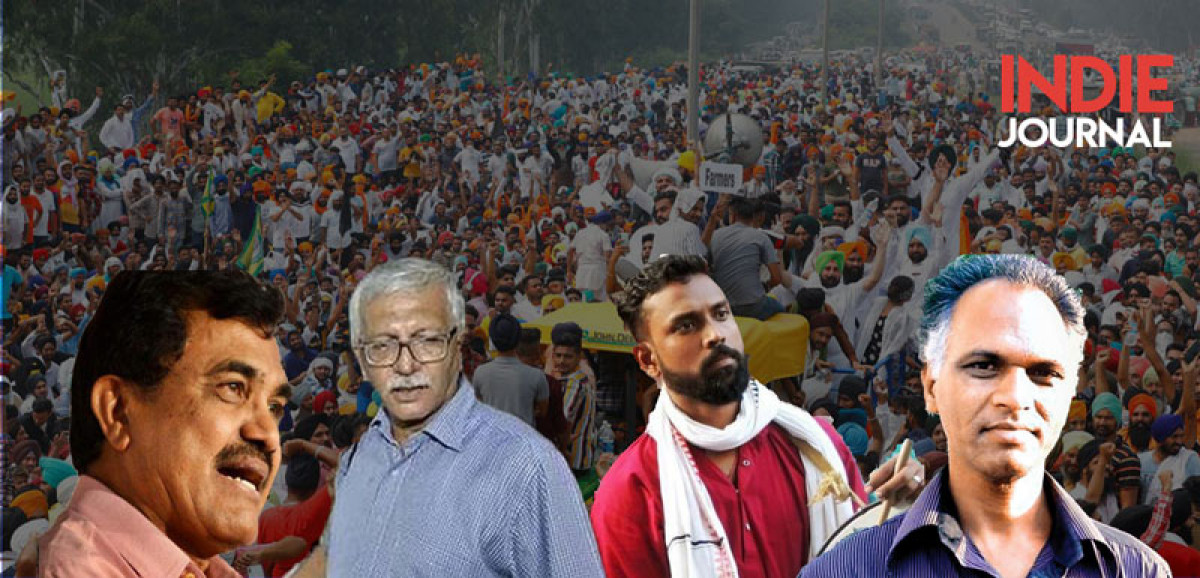 On farmers' day, today, several intellectuals and activists detained in the Bhima Koregaon case will be undertaking a day-long symbolic hunger strike, in solidarity with the farmers protesting against the farm laws. The activists have criticised the Central Government for bringing in the farm laws, calling it a "sinister plot to make farmers slave of the corporate giants".
Calling the farmers' protest historic, the activists state in a message conveyed by Adv. Nihalsing Rathod that the farmers are bringing the despotic government to its senses. "The agenda is to grab land from the peasantry, with the aid of the law, and then make farmers serve Adani Ambani as their masters," the message emphasises.
Criticising the Government further, the activists add, "They are now completely naked as servants of capitalism. They have no accountability towards the people. They have also tried to use religion to divide the farmers, who nourish us all, and have attacked them with water cannons instead of talking to them." The activists have also pointed out that while the Government gave relief packages worth billions of rupees to their "capitalist masters", the labourers were left to their own fate to walk thousands of kilometres back home amidst the chaos of the Coronavirus pandemic and lockdown.
While the government has managed to discredit everyone who has spoken against it in the past six-seven years, the activists said, the agitating farmers, on the other hand, have not let them succeed. "They call people terrorists, traitors, agents, etc. They have successfully done it in the past 6-7 years, thereby impairing many activists, who dared to show them the mirror. However, this time around, the agitating farmers did not let them succeed. We can feel them shivering with fear, fearing that they are losing," the message says.
In their message, the activists have paid their tributes to the martyred farmers, who laid their lives during this agitation, and asserted that their martyrdom will make the agitation more firm and resolute than it already is.
Lauding the movement as a "torchbearer for times to come", the activists say that the unity shown by the farmers in this struggle will be an inspiration to all. They have appealed to the people to show support to the farmers in this fight.
Activists and intellectuals Sudhir Dhawale, Surendra Gadling, Anand Teltumbde, Rona Wilson, Hani Babu, Sagar Gorkhe, Ramesh Gaichor, Mahesh Raut, Arun Ferreira and Vernon Gonsalves will be participating in the day-long hunger strike. Father Stan Swamy and Gautam Navlakha have been prohibited from fasting by the other inmates due to their age and health.
Many activists and intellectuals have spent more than a year in Taloja Jail for multiple charges under the draconian UAPA law. This was in relation to their alleged involvement in the Bhima Koregaon - Elgar Parishad sequence of events.