India
Bharat Biotech's Covaxin approved after trials on just 1,249 volunteers
Trials have also been claimed to be completed much sooner than the original schedule, revealed Saket Gokhale.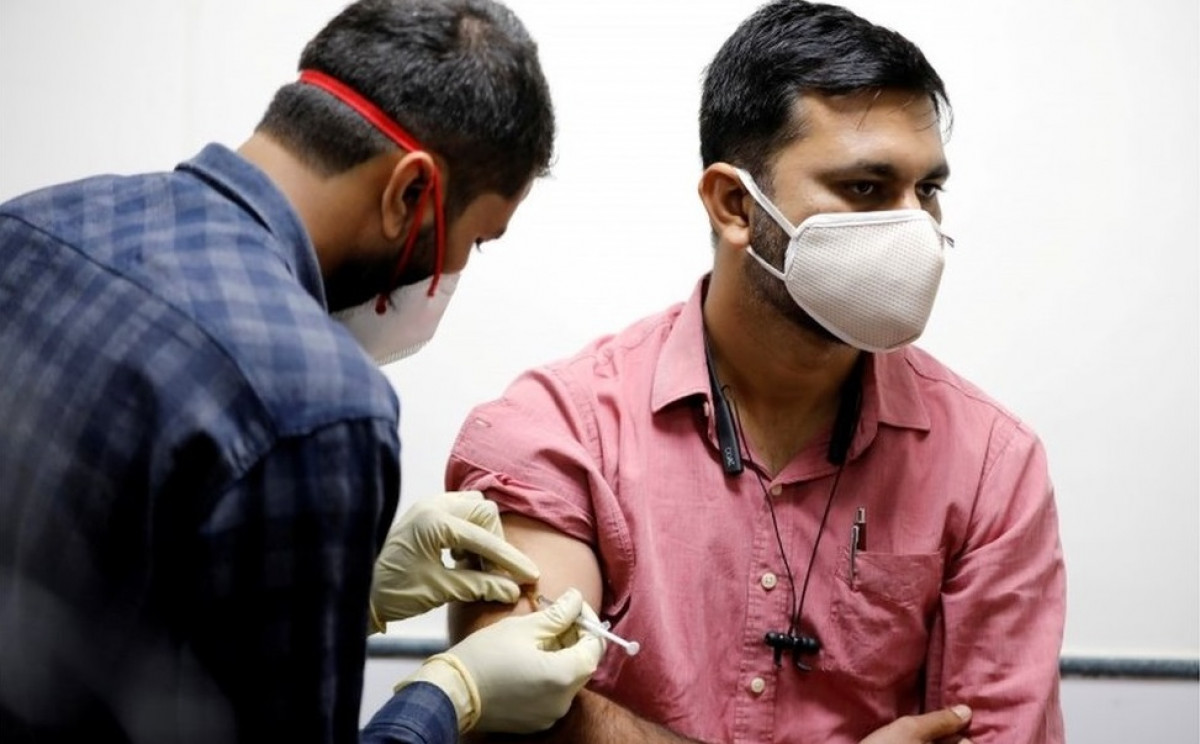 The number of people in Bharat Biotech's Phase 1 and 2 trials was 1,249, and the trials have been claimed to have completed much sooner than the schedule originally declared by the company itself, revealed transparency investigator Saket Gokhale in a social media post.
As India prepares to start its mass immunisation programme with Oxford's Covishield developed by the Serum Institute of India and Bharat Biotech's Covaxin receiving emergency approval by the Government of India, lack of transparency around Covaxin has raised eyebrows. Bharat Biotech has completed only two phases of the vaccine trials, and there's no clarity about the efficacy of Covaxin. Amidst this, the revelation by Gokhale shows that the Phase 1 details by Bharat Biotech were registered on July 1st, 2020, while the Phase 2 details were registered on September 8th, 2020, that is within two months. Thus, the phase 2 trial details were registered before Phase 1 was even completed. Moreover, as declared by Bharat Biotech itself, the Phase 1 trial was to take eight months and Phase 2 - one year and three months. So accordingly, Phase 1 was to be completed by March 2021, and Phase 2 by December 2021, and Phase 3, which was to take one year to complete as declared by the company, was supposed to complete by November 2021.
"And yet - Bharat Biotech's Covaxin has been approved by the Indian govt in January 2021. On what basis was this approval given when, by Bharat Biotech's own registration documents, Phase 1 completion is still 3 months away? Is this why the Modi govt is reluctant to share data for Bharat Biotech's Phase 1 & 2 trials publicly?" questions Gokhale in his social media post. "Moreover, he has also raised doubts over the number of volunteers in Bharat Biotech's trial. The TOTAL number of volunteers in Bharat Biotech's Phase 1 AND 2 trials is 1249 people. For a country with a population of 1.3 billion people. How on earth is this vaccine "110% safe" & "works against the mutated strain"? Where's the Phase 1 & 2 data to prove this?" Gokhale adds.
As per the Drug Controller General of India (DCGI) VG Somani, Serum Institute has submitted data of over 73,000 participants and found 70.42 percent efficacy, Indie Journal had earlier reported. The number of participants in Bharat Biotech's Phase 1 trials, as declared by the company, was 1,125, and there were only 124 participants in the Phase 2 trials. According to a report by Hindustan Times, Bharat Biotech's Covaxin was also approved for emergency use based on safety and immunogenicity data from tests conducted on rats, mice, rabbits, Syrian hamsters; and so-called challenge studies on Rhesus macaques and hamsters.
After it received backlash for the lack of transparency, Bharat Biotech also conducted a press conference to state that the company is a global one, and has invented many vaccines, but still failed to provide a clear explanation. Bharat Biotech and Serum Institute of India released a joint statement stating that the focus of both companies is the smooth rollout of the vaccines in the country.