India
Election tourism is the latest fertile ground for political enthusiasts
Those visiting Bihar, this time, are visiting the state to understand the people of Bihar, and what they are voting for.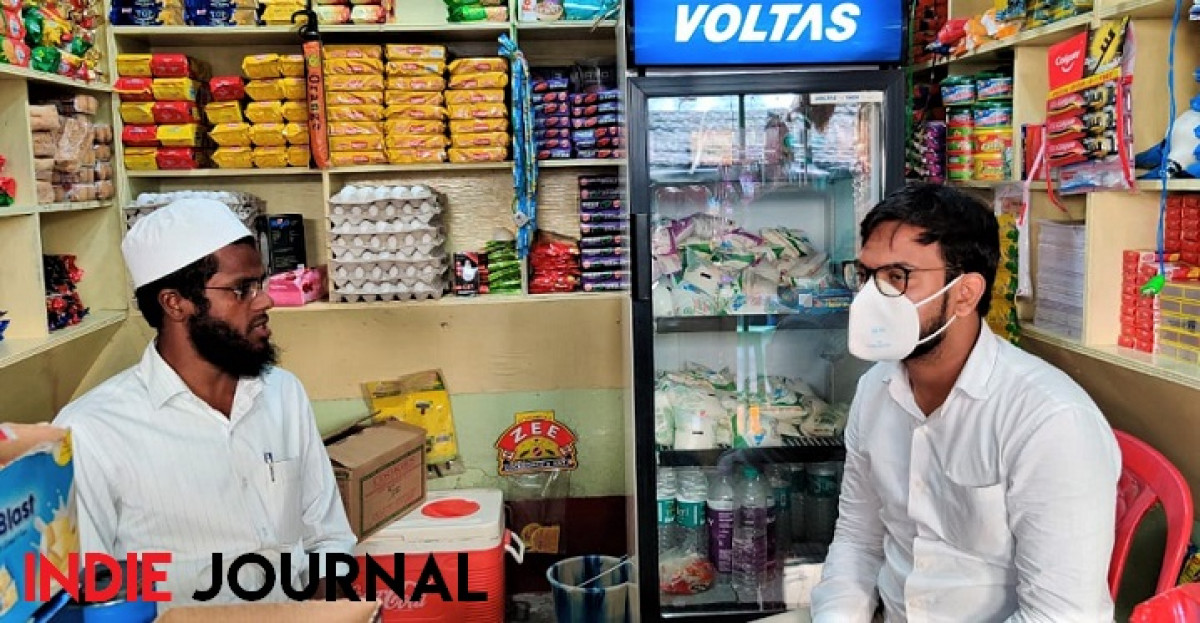 Pune: Amidst loud promises by different political parties, alliances and the looming threat of a possible second wave of the Coronavirus pandemic, Bihar Assembly Election is a phenomenon to behold this year. Not just the Bihari public, but the election campaigns and voting have attracted the attention of several socio-political enthusiasts and social activists from across the country. Many youngsters are preferring to see the elections for themselves, instead of just reading about them in the news or on social media. Those visiting Bihar, this time, are visiting the state to understand the people of Bihar, and what they are voting for.
"I was free, so I thought why not go and experience the elections first hand? I am also interested in joining active politics, and I thought visiting Bihar, right in the middle of the election season, could help me understand people's perspective in the best possible manner," says Pune-based social activist Mohammad Saif. Saif has begun his visit to Bihar from Darbhanga and Madhubani districts. He will be travelling to several other districts like Champaran, Kishanganj, Araria and Purnia, until November 7th, covering all three phases of the election. His focus is on the state's rural population, visiting villages and talking to the people there.
"I wanted to know, if the number of people voting in consideration of the candidate's education, qualification and work has increased, or are people still voting on the basis of the caste or the religion of the candidate. Sadly, nothing has changed. Caste, religion, money and muscle are the deciding factors here," Saif adds.
Saif has chosen to travel across Bihar using public transport, which has made it accessible for him to talk to common people on his way around the state. "I came here with no contacts whatsoever, but I am leaving by adding several more members to my extended family," Saif says.
Saif is not the only person from Pune who has been visiting Bihar this election season. Nimish Wagh, an IT professional turned election campaigner is also in Bihar, campaigning for Revolutionary Workers Party of India (RWPI). Sharing the story of how he ended up in the first-ever election campaign of his life, Wagh narrates, "I lost my job at the beginning of October in layoffs as a result of the lockdown. I have been working with the RWPI for the last five-six months, as part of Coronavirus relief work. Since I had a lot of time on my hands, I thought of joining the party in the election campaign. Anyway, the Bihar election cannot be missed by anyone with a curious mind and interested in politics."
Wagh has been in Bihar since the first phase of voting and would head back home a day before the final polling day. His observation of the state's preferences and polling patterns are not much different from those of Saif's.
"People are criticising Nitish, cursing him even. However, they are all praises for the Prime Minister of India and BJP. They are very unhappy with Nitish Kumar, however, they might still vote for the sake of BJP," Wagh adds, similar to what Saif also found to be the case in his encounters.
"They are hoping for a BJP-run government with a BJP Chief Minister. It's interesting to see what happens," Saif observes.
All in all, Wagh adds that this is a fertile field for political education. "It's good that I made this decision, instead of just sitting at home. This is my first-ever campaigning experience. I am a lot less on the field than my co-workers here, and still, I have learned so much. I might not be in politics forever, but this was an opportunity and experience of a lifetime," he says.